John & Robert Lee at Plaid party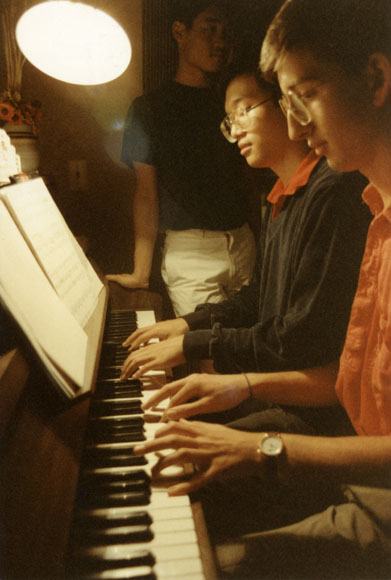 John and Robert Lee play piano together at The Plaid's year end party during our senior year of high school ('88). ("The Plaid" was our school newspaper). This is one of my favorite pictures because it shows John doing one of the things I always admired about him (excellent improvisations at the piano), and it's the only time I got to see these two excellent musicians playing together. (Robert has gone on to write musicals on Broadway).
Posted by
.(JavaScript must be enabled to view this email address)
on 06/30 at 11:47 AM
Commenting is not available in this channel entry.