John Källén & John Pilafidis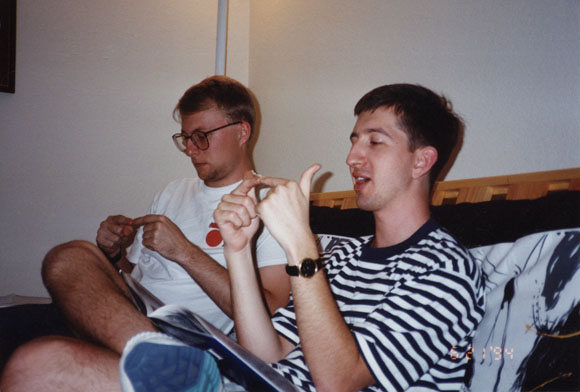 Another favorite photo; this one capturing both Johns at my birthday party in '94. It is one of my favorites because it has both Johns in it and because it captures something of their personalities. John P. is showing John K. the old trick of putting your fingers together & crossing your eyes so as to make your fingers look like hot dogs.
Posted by
.(JavaScript must be enabled to view this email address)
on 06/30 at 11:55 AM
Commenting is not available in this channel entry.