Tuesday, September 21, 2004
A Day & Date With John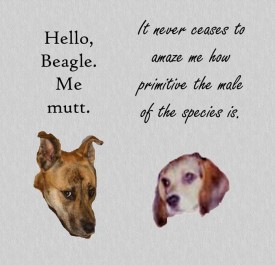 John will always be a good friend in my heart. We had many fun times giggling about all our past and present nightmarish dates. He told me stories that make my bad dates look great. I can still hear and feel the smile on his face each time we had our enthusiastic phone conversations. His voice would light up full of luster and joy. We supported each other, by sharing our dating escapades, life struggles and happy joyous accomplishments.

I met John on one of those trendy date place web-sites. I still remember the two interview questions he asked prior to ever meeting me in person. He told me that they were constructed from his host of bad date experiences.
"1. Would you ever date a convicted felon who murdered your friend?"
"2. Would you ever partake in cannibalism?"
These questions made me laugh and I remember saying, "Now you're scaring me." And he answered, "Well, you haven't answered my questions yet. And now I'm afraid because I haven't heard you say NO to either one." We both laughed together, and of course my answer to both questions was…NO.

We both had creative edges and during our date we decided to paint ceramics, we ate at Il Fornio for dinner and later watched the sunset just off the coast of Torrey Pines Beach. The sunset was a perfect Indian red that just peaked off the edge of the world and when the stars slowly crept in—John made a wish. He said, "This has been one of the best dates I ever had. I got to paint ceramics on a date which is something I've always wanted to do…I had a nice dinner with a beautiful sunset …We're under the stars…You know what would make this night even more special? If there were fireworks in the sky…" Just after that was said, slightly north of us just off the edge of Del Mar flared fireworks in the sky! I was amazed and said, "Quick do it again! Make another wish!!!"

Our sweet friendship was so much fun. For me, the joy and smiles will be forever in my heart. John, you will always be, forever my friend.